Vitamin C is one of the most critical nutrients for overall health and has many often overlooked benefits.
Most people associate it with a strong immune system (which it is very powerful for). However, it also does much more for your body beyond that.
Despite the fact that vitamin C is found abundantly in many fruits and vegetables, quite a few people are short on this important nutrient.
Much of this, of course, has to do with the standard Western diet, which is high in processed food and low on plant foods.
Here's more on why you want to make sure there's enough vitamin C in your diet and how to fill up on it.
More About Mighty Vitamin C
Vitamin C, also commonly known as ascorbic acid, is a water soluble vitamin. It's considered an essential nutrient because your body can't produce it. This means you need to be consuming it regularly, particularly because it doesn't stay stored in your body for long.
There are too many functions of vitamin C to list all of them, but it is notably involved in bone, skin, blood vessel, and immune health, to name a few.
Your body also needs vitamin C to produce collagen, certain neurotransmitters, and the amino acid derivative L-carnitine.
From this, you can already see that this essential nutrient plays a role in skin and tissue health (collagen), brain health (neurotransmitters), and energy production (L-carnitine).
What Happens When Your Body Doesn't Get Enough Vitamin C?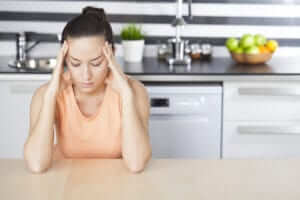 Scurvy is one of the most severe forms of a vitamin C deficiency. Though rare nowadays in Western countries, cases of it do still happen, particular in those who don't eat fresh fruit and vegetables. Symptoms include bleeding, fatigue, bruising, gum disease, anemia, and bone pain.
Mild deficiencies are more common. Symptoms can include weakened immunity, skin problems, dry or splitting hair, anemia, and slow wound healing.
Most often, people don't realize they are low on vitamin C because the symptoms are very general. But if you suspect your body needs more of it, there's no harm in adding extra to your diet, since it's very hard to overdo it with this vitamin.
In fact, there are many reasons why you should do just that…
Top Health Benefits of Vitamin C
Boosts Your Immune System
Boosting immunity is probably the most well-known benefit of vitamin C and for good reason. It has a powerful effect on immune health and is one of the best vitamins for dealing with (or trying to avoid) infection.
To start with, vitamin C encourages the production of certain types of white blood cells that help protect your body from infection. On the flip side, not having enough vitamin C can make your body more susceptible to diseases like pneumonia and other respiratory infections.
It may also be worth taking vitamin C after you're already sick to help your body recover.
Research has shown that supplementation can reduce symptoms and shorten the duration of respiratory tract infections. Combining it with zinc has even shown effectiveness for improving the outcome of malaria and diarrhea infections in children in developing countries.
Other studies have also shown that vitamin C may help to shorten the ever-annoying common cold and possibly make it less severe.
Works as a Powerful Antioxidant
Along with being vital for many functions within your body, vitamin C also works as a potent antioxidant.
The incredible importance of antioxidants for health is now firmly established. They protect against free radical damage, which occurs at the cellular level and is linked to inflammation and many chronic diseases.
Consuming high antioxidant foods is key to preventing free radicals from building up in your body and causing all sorts of health problems.
And research has shown that eating or supplementing with vitamin C is one easy way to increase blood antioxidant levels. Getting enough of it on a regular basis can also help to calm chronic inflammation within your body and may even help to prevent certain chronic diseases related to free radical damage.
In fact, one of the most significant potential health benefits of vitamin C may be enhancing cancer treatments.
Largely because of its antioxidant power, vitamin C has demonstrated anti-cancer potential in research studies. So far, it seems to be most effective when used intravenously alongside conventional cancer treatments, but more quality research is needed to determine its full potential.
Protective of Heart & Brain Health
Keeping both your heart and brain healthy and "young" is critical to quality of life as you age. And when it comes to protecting both of these vital organs, vitamin C is a key component.
Research has shown that both supplementing with vitamin C and consuming high amounts in your diet may reduce your risk of heart disease. This is likely because vitamin C can reduce LDL (bad) cholesterol and triglyceride levels, two risk factors for heart problems.
Other studies have shown that vitamin C supplements may help to lower blood pressure and cause blood vessels to relax. This could prove to be very beneficial for those with high blood pressure.
As far as brain health goes, research has made it clear that a deficiency of vitamin C may significantly impair cognitive function. It also appears to be linked to the development of Alzheimer's and dementia, with patients showing lower blood levels of vitamin C.
There's even good indication that high vitamin C intake may help protect your memory and brain function as you get older. Think of it as an anti-aging nutrient for your mind (and heart)!
Keeps Your Skin Youthful-Looking
There are some powerful health benefits of vitamin C for your skin when you apply it topically, but it can also keep your skin glowing from the inside out when you consume it.
As mentioned before, vitamin C is a huge catalyst of collagen production. Collagen is one of the most important proteins for keeping your skin looking firm, youthful, and wrinkle-free. It represents about 70% of your skin's makeup but starts decreasing as you age.
According to research, by regularly consuming vitamin C, you can help boost collagen production, help protect your skin from UV damage, and potentially reduce the appearance of wrinkles. It may also benefit dry skin and lessen hyperpigmentation.
Really, there are few nutrients that are better for your skin than vitamin C, although vitamin E is excellent when paired with it.
Necessary for Wound Healing
Collagen isn't just important for young-looking skin. It's also essential to the healing process after your skin has been damaged. Your body needs collagen during each stage of wound healing where it helps promote new blood vessel formation, the regeneration of skin cells, and so on.
Because vitamin C is so integral to the production of collagen, it also plays a major role in repairing injured skin. It's involved in all the phases of wound healing to ensure that your body keeps producing the collagen it needs.
This means that if you are low on vitamin C, your skin isn't going to be able to heal like it should. That's why one of the signs of a deficiency is slow wound healing.
Some studies also indicate that even if you aren't vitamin C deficient, supplementing with extra may accelerate wound healing after surgery, injury, etc. It seems to be able to jumpstart collagen synthesis, encouraging your skin to go through the healing process more quickly.
May Combat (or Help Prevent) Allergies
Allergies are basically an inflammatory reaction in your body to a certain trigger. They happen when your immune system sets in motion a series of attacks against something it sees as a threat, even though the substance is actually harmless.
This produces the symptoms so many people today are familiar with and would love to get rid of.
Researchers still aren't certain why people develop allergies. However, there is now good evidence that it's at least partly related to oxidative stress (also known as free radical damage) like so many other chronic conditions.
Because of this, antioxidants may be a natural allergy remedy that deserve some more attention when it comes to combating allergies long-term. Vitamin C, in particular, seems to have special health benefits for allergy sufferers.
Some early research indicates that large doses of vitamin C may be able to help relieve allergy-related symptoms, likely due to the fact that it's a powerful antioxidant. Interestingly, the same research also found evidence that low vitamin C levels were common in those with allergies.
This could mean that this nutrient is key to preventing the development of allergies — or that it may help bring relief for current allergy sufferers.
Boosts Iron Absorption (and May Help Prevent Anemia)
Iron is a very important nutrient that helps keep your red blood cells healthy, which in turn transport oxygen throughout your body.
A deficiency of iron can lead to anemia and serious symptoms like fatigue, weakness, and irregular heartbeat.
Those who follow a plant-based diet may be low on iron. This isn't necessarily because plants don't contain iron but rather because plant sources of iron are more poorly absorbed by your body (as compared to animal sources).
One of the best ways to help boost plant-based iron absorption is by consuming vitamin C.
Research shows that vitamin C can make iron from plants more bioavailable and boost its absorption by up to 67%. To get this benefit for yourself, be sure to take a supplement or eat vitamin C foods during the same meal as your iron source.
Enhances Detoxification
Detoxification is your body's natural process of flushing out harmful toxins and waste products. With the overload of toxins most of us deal with, it's very likely that your body could use some extra help with detoxing.
And while there are some pretty incredible natural detox helpers, there are some special health benefits of vitamin C that may enhance detoxification.
It all starts at the cellular level where vitamin C works as an antioxidant to combat toxic free radicals. It promotes detoxification of cells, which is extremely important for getting a "deep clean" started.
Vitamin C can also increase the amount of glutathione in your blood. Glutathione is a powerful antioxidant that your body produces. It's heavily involved in the natural detox process and helps prevent damage to your cells by heavy metals and other toxins.
So while vitamin C isn't going to cleanse all the toxins out of your body on its own, it's a very important nutrient for keeping the whole process running as it should.
How Much Vitamin C Do You Need? + Top Sources
Recommended Daily Amount
The recommended daily intake (RDI) of vitamin C is 75 mg. for adult women and 90 mg. for adult men. Smoking can deplete vitamin C, so an additional 35 mg. daily is recommended for smokers. Women who are pregnant or breastfeeding also need more, about 85-120 mg. daily.
One thing to keep in mind with vitamin C is that it's not stored in your body. Excess amounts are simply flushed out on a pretty much daily basis. Because of this, most adults can safely take up to 2000 mg. daily, although you don't necessarily need this much all the time.
Specific times when you may want to take more vitamin C than the RDI include for extra immune support, skin support, and during high-stress periods.
Top Food Sources of Vitamin C
If you're looking for vitamin C in your diet, look no further than fruits and vegetables.
Eating a variety of plant foods regularly will likely get you to the RDI with no problem, but here are some foods particularly high in vitamin C:
Bell peppers (particularly red ones)
Black currants
Citrus fruits
Kiwis
Guava
Strawberries
Papaya
Mangos
Tomatoes
Broccoli
Spinach and leafy greens
Pineapple
Brussels sprouts
Peas
Vitamin C Supplements
If you feel you may not get enough vitamin C from the foods you eat or you want the extra "insurance," a high-quality vitamin C supplement can be a smart choice.
When looking for a supplement, be aware that some are derived from corn, which is a huge GMO crop.
Look for clean vitamin C supplements, including those that are non-GMO.
Ensuring proper absorption of the vitamin C is also important.
When it comes to vitamin C supplements, consider choosing those that provide "liposomal" delivery.
This essentially encapsulates the vitamin C particles in fat cells (liposomes) so they are protected as they pass through your gut and are released slowly for better absorption.
A Top Vitamin C Supplement for Your Skin & Health
When it comes to both premium quality and maximum absorption, Purality Health's "RADIANT C" Micelle Liposomal Vitamin C is an outstanding choice.
The vitamin C in Radiant C is shielded in a "micelle liposomal" layer which protects it from the hostile digestive system and helps you get more from the vitamin C.
The vitamin C is also buffered so it is NOT hard on the stomach and is digested more easily.
You can learn more about RADIANT C right here if you feel you want to supplement with vitamin C.
As you've seen, vitamin C benefits your body in many ways, so the bottom line is to make sure you're routinely consuming enough!